It all felt too stuffy, pressurised and impersonal. My alternative concept was very European. I wanted to bring out the best of what the British industry has to offer – drop the pretentiousness of it all and just strip it back to the basics – an honest, simple approach whilst still offering a perfect service in a relaxed setting.
Our simplicity and tailoring are unique. The collection pieces emphasise this and create an overall clean, modern classic aesthetic.
We are very focused on quality. Everything is made using natural fabrics whilst being competitively priced.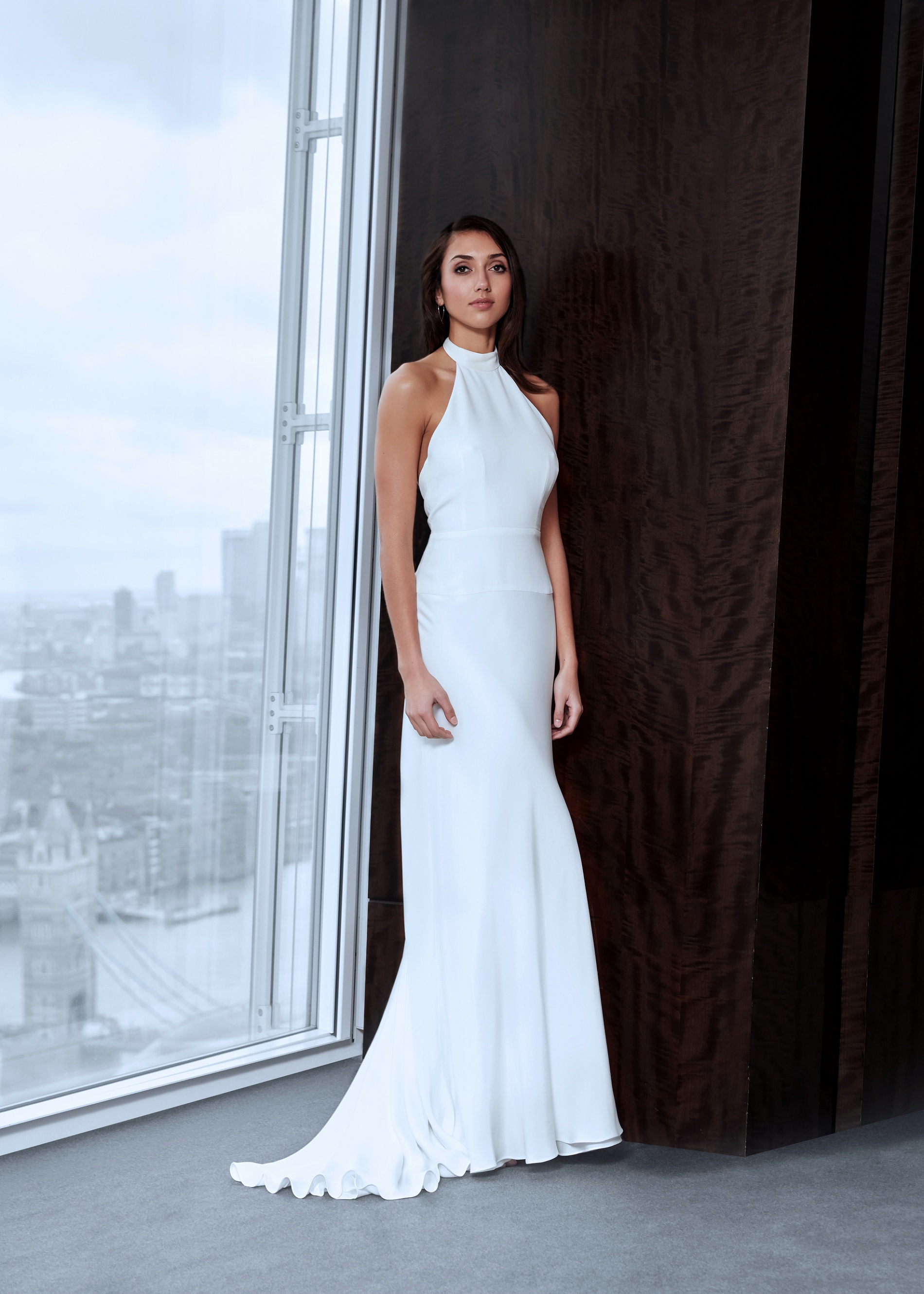 Our brides often have a good eye for design and are looking for a dress not so dissimilar to their usual style, but made to measure and with the added bridal expertise. We often hear comments like "I never imagined myself in a wedding dress" or "Your showroom is a breath of fresh air compared to other shops I visited".
We offer a made to measure service we are flexible with what we can do to our dresses. This keeps us creative and makes the process with our brides very exciting.
My proudest moment was opening our first showroom only 12 months after starting the business. I haven't looked back since…
Our latest collection 'Reflection' has our signature style running through it. There are sharper lines and classic, timeless cuts with a tailored finish. We've added details to each dress, with either cleaver cut patterns or fabric pattern details. Others have subtle, beautiful beading or lace details to add a little twist. The collection focuses on the finished look, with all the elements in one beautifully made dress.