After almost 10 years in the industry, Abigail – the face behind UNVEILED Network Member Abigail Lucy Luxury Weddings & Events – loves it just as much as day one. And we can see why – her wedding and events planning business crafts the most awe-inspiring weddings.
Surrounded by artists as a youngster, you could say creativity was part of Abigail's DNA. She always knew that she wanted to pursue her artistic streak. Her passion for events first blossomed at the age of 16 when she did a spell of work experience in the hospitality industry, and the rest – as they say – is history.
Specialising in sophisticated, elegant and classically timeless designs, nothing is impossible – Abigail and her team always go the extra mile to bring a couple's vision to life, no matter how extravagant it might be. And, as Abigail confesses, they've had some wild requests in their time!
Let's catch up with Abigail now to find out more about her fabulous business, why you should think of your wedding planner as a glamorous assistant, and how her team will work with you to bring your personal love story to life.
THE BENEFITS
Abigail says: At Abigail Lucy Luxury Weddings & Events we love magical moments. We love romance. We love making people happy. And if we can help you to create a day you will never forget – for all the right reasons – it would be an absolute pleasure. In the words of Gabrielle, 'dreams can come true'.
Hiring a wedding planner allows you to enjoy the process. It really is as simple as that. Wedding planning, no matter how experienced you are, is a stressful affair because at any minute chaos can occur and it's not just 'any day' it's the big day, the one day, the day of days – so the expectations are high all around. A good wedding planner should be able to advise you well, save you money, and make the whole process a stress-free fun experience.
SERVICES
We can assist with on the day management, design and styling, pre-wedding celebrations, venue finding, supplier bookings, budget control, accommodation, transport and honeymoon management. There is nothing that we don't do when it comes to our clients – from alterations to bridal fittings, we are here to make your wedding planning journey as easy and fun as possible.
ALL ABOUT YOU
I always tell my clients to picture a wedding planner as a glamorous assistant. Every decision made comes from the couple, they are the ones that have the final say and we will always work for you, not against you. My team is trained to give professional, honest advice and will always give you an experienced opinion, but will never take control of your wedding or plans.
Your wedding day should reflect you as a couple, it should represent everything that your relationship stands for, and to do that it has to be your vision. We are simply here to serve you, to bring your ideas to life, to save you money and to make your vision better than you could ever have thought possible.
From the outset, you are included in the process – from consultation meetings to follow up meetings, design meetings to supplier visits. Every step of the way we include you, unless you ask us not to!
STYLE
I would say our style is very much understated elegance with a luxurious twist and a timeless touch.
A UNIQUE TOUCH
We start by really getting to know our couples and their love stories. This helps us to keep their personalities alive when working on the designs for the day. We'll always incorporate the client's individual styles to ensure that the wedding is a true representation of them. From favourite colours, music, food and fashion – we find out as much as we can about our love birds.
We never ever replicate designs, they are all done in-house and by doing so, we can ensure that all of our designs are bespoke for each and every client.
SKILLS
I have a strong eye for detail, and I'm naturally a perfectionist. I believe that I bring fun, energetic spirits that ease everybody around me. I am a people person and this is one of the reasons I love my job so much. Building relationships is something I find comes very naturally to me and it is a big part of being a wedding planner. I am honest, have extensive knowledge of the wedding world and I think outside the box. So, if you want someone who never says 'no', someone who works tirelessly to make visions, plans and ideas come to life – well then, that's me!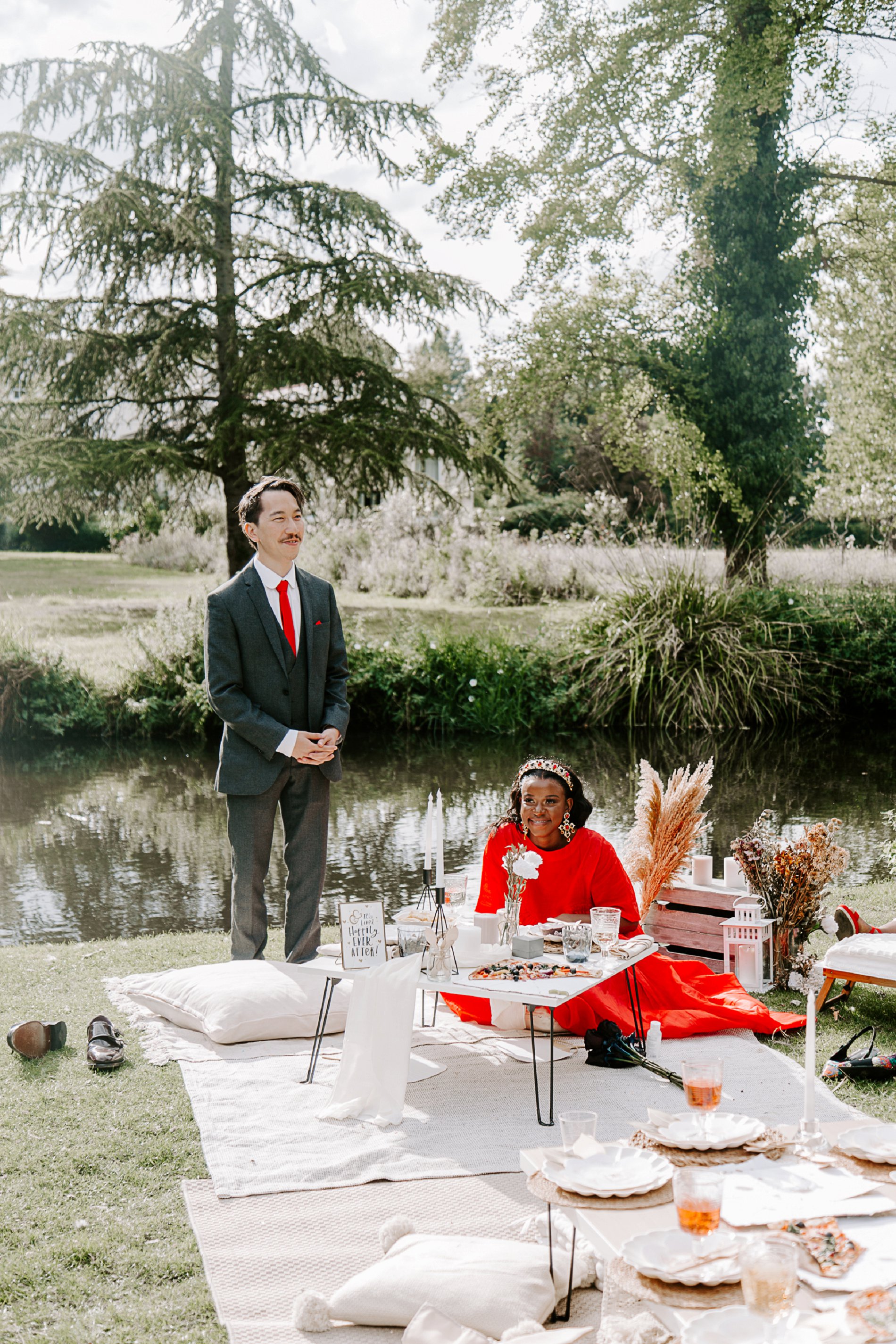 ADVICE
Try to block out the outside noise. The fewer people you involve the better, it is not uncommon for family members to have opinions when it comes to planning your big day, but it's your day and no one else's, so don't get caught up in the emotions of trying to please everyone – because it's impossible no matter how hard you try.
Research and work out your budget well in advance to avoid any financial stresses further down the line. I would suggest going at least 10-15% higher than your ideal budget to ensure that you are covered either way.
Get wedding insurance whether you're getting married in the UK or abroad. It is 100% worth investing in and if you want to save money or really get the most out of your budget – hire a wedding planner.
Don't book anything without having terms and conditions in place, and ensure that any changes you decide upon with a supplier are confirmed in writing. Never make payments to suppliers in full without contracts or agreements drawn up beforehand.
FIRST STEPS
Firstly, I would suggest you work out your budget. We can help you with this by providing you with a spreadsheet featuring a basic guideline of costs to ensure you can set a realistic budget.
Following this, I would suggest you research venues, and take into consideration transportation and accommodation accessibility. Look into the legals and ensure you can get married on the date and month you desire before committing to any venue.
TRENDS
I think we will see an increase in intimate weddings given the current circumstances and the financial state of the economy. I think we will see more outdoor weddings too, and the use of more online services such as e-invitations.
SPECIAL OFFER FOR UNVEILED READERS
We are offering 10% off any bookings in 2022 made in February 2021.
Our consultations are free and include a complimentary refreshment of your choice (including champagne). Any UNVEILED readers that book a consultation with us within the UK, will not be charged travel fees. To redeem, email: events@abigail-lucy.com to book your appointment using #UNVEILEDVIP in the subject.
Contributors
This is a sponsored post
Contact us to work with UNVEILED in print or online.