Capturing those fleeting natural moments – the ones that couples don't even realise have happened – is what Lyndsey from LSM Photography loves most about her job. And she does it so beautifully, producing some of the most elegant and stylish images to grace our website.
With her soft, glowy signature style punctuated with plenty of emotion, UNVEILED Network Member Lyndsey knows how to create the wedding gallery of a couple's dreams and tell the story of their big day from start to finish.
She's always loved looking through old photos, especially those from family weddings. To her, there's something priceless about a treasured moment like that captured forever.
In 2006, she was asked by a friend to capture a few photos of her wedding and the rest, as they say, is history. Lyndsey became hooked and put her all into honing her craft and establishing what is now a hugely successful wedding photography business based in Newcastle upon Tyne.
Here's Lyndsey with some insights into her fabulous photography services, and how you can secure one of her limited slots.
All images by LSM Photography.
STYLE
Lyndsey says: My style can be summed up as relaxed, fun, light and bright with a pretty fine art touch. I love using natural light and movement to create bright beautiful images that are filled with genuine emotion, so there's no awkward smiles. My photography style is perfect for couples that want only a few formal posed images, and who lean more towards natural, light and bright photos.
APPROACH
I am a discreet photographer, so I capture your day as it unfolds, with very little hands-on involvement. I want to help make your wedding the most relaxed and stress-free day possible – one where you spend the majority of your time with family and friends, and not posing for lots of photos. I also love capturing images of your guests enjoying themselves, whether that's cuddles, laughs, selfies, or even their skills on the dancefloor. I will be there for it all!
As well as photographing things as they happen, I'll also capture beautifully styled images of all the little details you have worked so hard to choose, like your dress, shoes, cake, flowers, and table settings. It's all part of your day, and memories that you'll want to look back on.
BUILDING RELATIONSHIPS
Fantastic communication is key, from the first initial contact and throughout the whole process. I make it my priority to be there for every couple when they need me. To help do this, I photograph a limited number of weddings per year, which means I can give my all to each couple with no compromises on any aspect of my service. Whether that's replying to emails or texting within 24 hours, or editing an entire wedding gallery within four weeks, if not sooner. It all really helps to quickly build a great relationship with my couples.
FAVOURITE PART
This is a difficult one as I genuinely love every part for different reasons, but if I had to choose just one I think I would say the ceremony. It's intimate with so much emotion and the whole reason why they are there, to be married. Plus, confetti usually follows which I love too.
DESTINATIONS
I travel all over the North East of England for my wedding photography. I just love the variety and uniqueness of the venues we have in the North East.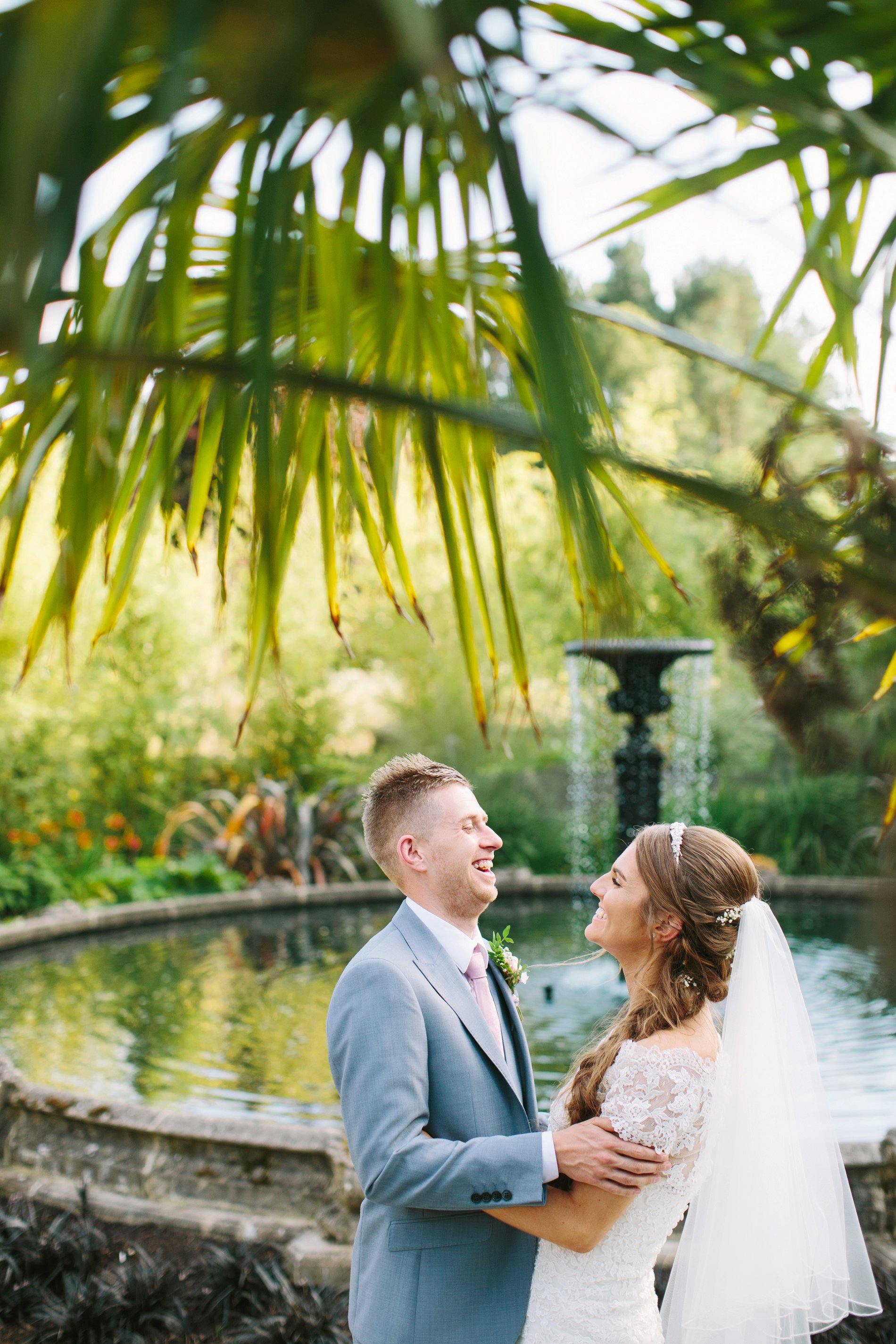 TOP TIPS
Research! Look through bridal magazines and blogs, like UNVEILED or Brides Up North, to get an idea of the style you love. Are you drawn to light and bright, or dark and moody? If you find yourself leaning towards one style then that will help focus your search.
Try and get some recommendations from family, friends, and friends of friends.
Look at the photographer's recent work. They should have some examples of whole weddings for you to look through, which helps to give you an idea of how they capture an entire wedding day.
ABSOLUTE NO-NOS
My main advice on this is don't hang around. if you find a photographer you love – book them. Dates can fill up fast and well in advance, years even!
OPTIONS
I have one main package, which covers the entire wedding day from bridal prep through to the first dance. The couple then have the option to buy an album if they wish, and my clients often come back on their one year anniversary to purchase one as a gift. I have always tried to keep the pricing simple with only one package and this works well for my clients and my business.
Contributors
This is a sponsored post
Contact us to work with UNVEILED in print or online.